A podcast should be available to as many people as possible. Having your podcast available to the public access is imperative; however, premium episodes can also be a valuable asset for a certain group of listeners. By creating private podcasts, creators can facilitate the distribution of secure audio files to specific members either via a private podcast feed link or through a membership-only portal. Let's break down the distinct benefits of private podcasts, the best distribution platforms for your purposes, and how to create one.
Edison Research states that one in five U.S. podcast listeners (19%) are willing to pay for the podcasts they consume. In other words, nearly one-fifth of your subscribers will pay for paid content, making private podcasts a viable and profitable way to monetize your show.

The premium membership may include e-courses, exclusive episodes, written guides, and ad-free streams, along with numerous benefits for your most committed and faithful listeners. Having a private podcast lets you offer bonus content behind a paywall to monetize the episodes.Private podcasts are a great way to grow your email list, thank listeners for contributions, and be an excellent resource for companies and teams to share corporate updates. Have you ever thought about creating a private podcast? Let's look at the different ways for you to do this.
How to create a private podcast
A private podcast can be created in five simple ways, and the best method depends on several factors. Let's examine the following five methods to understand which method is right for you.
1. Invest in podcast hosting services
Many podcast hosting services integrate a private podcasting solution into the service. Your podcast should be hosted on one of these platforms if you wish to utilize this function.
Captivate ($19/month)
Captivate offers private podcast feeds with any subscription plan.The membership starts at 150 subscribers and members can send secure invitations, receive episode analytics. Subscribers can access the content through a unique URL that opens up their chosen podcast app for real-time listening.
Transistor ($49/month)
With Transistor's private podcast feature, members gain access to content within their desired podcast app through a specific link. You can use a platform for team training, course creation, and member-only podcasts via a membership site. If you upload a new episode, those with access receive a notification via the app or email.
Podbean ($9/month)
Podbean's Premium Service allows you to get paid subscribers directly through the podcast app. It is possible to monetize specific content, make individual episodes private, or archive old episodes behind a paywall. Podbean does not charge any upfront fees, but takes a 15% chunk of the profits. The Patron donation system on Podbean enables crowdfunding directly through the platform.
Spreaker ($18/month)
Any user with a Broadcaster membership and above has access to Spreaker's Private Podcast Sharing. The service features a built-in RSS feed link for restricted content, the ability to create paywall episodes, and an integrated player powered by Patreon. Streaming episodes are available on mobile and web devices.
Libsyn ($20/month)
With Libsyn's Advanced 400 plan, you get access to a premium paywall and the ability to stream private content from your personalized Libsyn app or content page. The platform manages the strenuous work but takes 50% of the profits.
2. Build a membership site for your website
Would you like to offer more premium content than just podcasts? As a result, you can use the website to distribute products and accept payments.It's an appealing option for podcasters whose hosting platform does not support private podcasting and who wants to sell various kinds of paid content. Ensure you offer more premium content than only private episodes, or it may not be worth your time and money. With a WordPress website, you can display episodes from your feed using Buzzsprout's WordPress plugin. In addition to creating membership options and automating the payment process, use third-party plugins like MemberPress and WooCommerce. Platforms like Squarespace, Wix, and Weebly also offer built-in membership and e-commerce features based on their plan.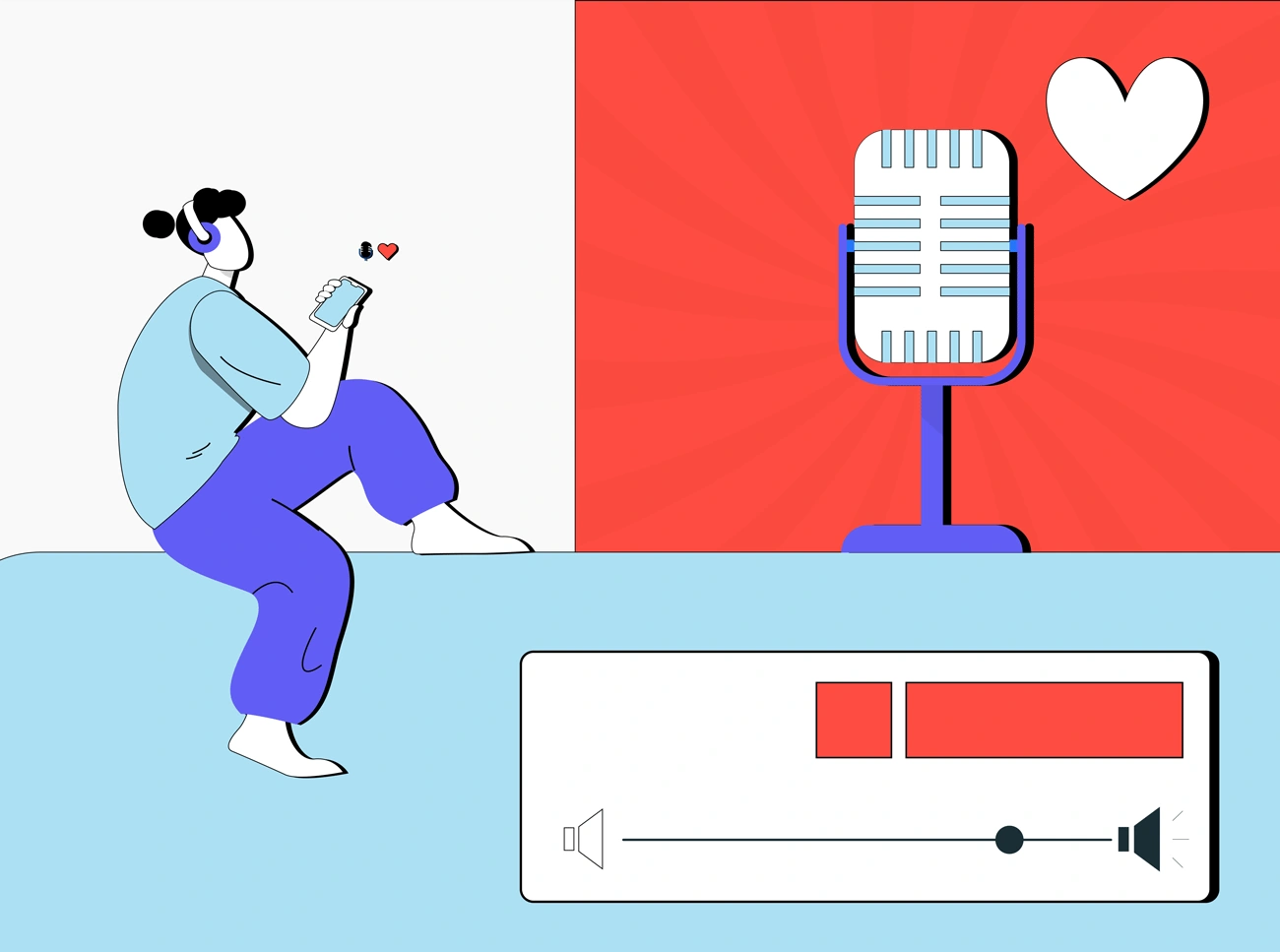 3. Use a third-party platform
Third-party platforms are best for companies and teams requiring maximum security. The third-party apps provide both hosting and distribution for podcasts, and are mostly suited for businesses and corporations; they are somewhat more expensive than other options and aren't set up for payments.
Storyboard (Free & Pro Plan)
The Storyboard mobile app (available for Android and iPhone) was developed specifically to enable companies to distribute company-wide messages using a podcast player that only your employees can get access. By sharing the private feed link you can invite up to 100 listeners on the free plan.
uStudio (request a demo)
By delivering secure audio files and video podcasts, uStudio helps companies communicate 500% more effectively than email or text messages. UStudio provides a desktop app, SSO, stats, and the ability to share your private podcast with thousands of private  listeners.
4. Create a crowdsourcing or donation page

Setting up a crowdsourcing or donation page is best suited for already established podcasters with a high demand for bonus content.
Patreon
Patreon is a top-rated membership site that extends  automatic monthly donations in exchange for private episodes and other bonus stock. The platform also helps  cultivate community among your listeners and can be a more reliable source of income than ads, assuming you have a substantial audience. It is estimated that approximately 2% of your audience will become Patreons, and Patreon will take 2.9% of every donation over $3.00. All payments are automatically processed, and many podcast listeners are already familiar with the service. It is  a great idea to include a brief summary about your Patreon account in your podcast intro and  include the link to the page in the show notes.
Podfan ($0.30/member)

By entering the RSS feed link and claiming your Podfan page, you can access the lovely website's donation functionality, which allows you to accept donations and try a  member-only feed. Your listeners can choose from several membership tiers and stream paid content directly from the embedded player. A free account allows you to accept donations, and a paid version lets you put a private RSS feed behind a paywall. The best thing is that Podfan doesn't take a cut. It costs you only $0.30 per member, plus Stripe transaction charges.
5. Get involved in a podcasting network

Podcast networks handle most of the heavy burden associated with selling premium podcast episodes at a cost to the podcast owner.The network takes a high percentage of your sales, making it difficult to generate any significant revenue. This method can be effective if you have a large audience (most major networks require more than 50,000 monthly downloads). Stitcher Premium does not require any minimum download requirements, so you can make your content private within the platform's paywall. Stitcher podcast players offer listeners the option to subscribe to the premium content with the simple click of a button.