Modern technology allows anyone with a computer and an Internet connection to become a content creator. It's just a matter of which tools you use that will define your content's quality, effectiveness, and popularity.

If you're looking to get into content creation, whether for podcasting, YouTube, Instagram, or copywriting, you need the right tools. In this article we'll go over 10 of the best tools for content creators.
1. Podcastle
Podcastle is the perfect tool for content creators who want to create high-quality podcasts. You can use Podcastle's rich set of tools and features to make your content flawless. It's an all-in-one platform that allows you to record and edit your podcasts, whether they're audio-only or accompanied by interview video.

Podcastle allows you to record remote interviews without worrying about the guest's audio quality. You can access the interview files, audio tracks and video recordings separately and easily enhance the sound to your liking.
Once you record your voice, even with your smartphone's recorder, and import it to your project for editing, you will have more options to enhance it than you'd expect, simply by right-clicking on the track.
You can also remove unwanted background noise from the audio, soften loud voices and amplify low ones, and improve the overall sound quality by just using the Magic Dust feature, where the embedded AI technology will take care of it all for you. Similarly, you can remove all the silent segments with just one click instead of going over them manually and hoping you haven't missed anything.

Another exciting feature Podcastle provides for content creators is the ability to convert text into speech and vice versa. This can come in handy, for example, if you want to create a podcast episode out of an article you wrote, or provide the transcript of your audio/video content to the audience.
2. Canva
Canva is a tool that allows you to create high-quality visuals for your content, whether it's for social media posts, blog headers, or presentations. It's an easy-to-use platform with a drag-and-drop interface and a wide range of templates.

Canva also has an extensive library of photos, illustrations and icons you can use for your designs, and a built-in photo editor that allows you to make basic edits to your photos.

If you don't have a background in design and don't have any experience with graphic design software, Canva is the perfect tool for you. It's simple enough for anyone to use, yet it has all the features you need to create professional-looking visuals.
3. BeFunky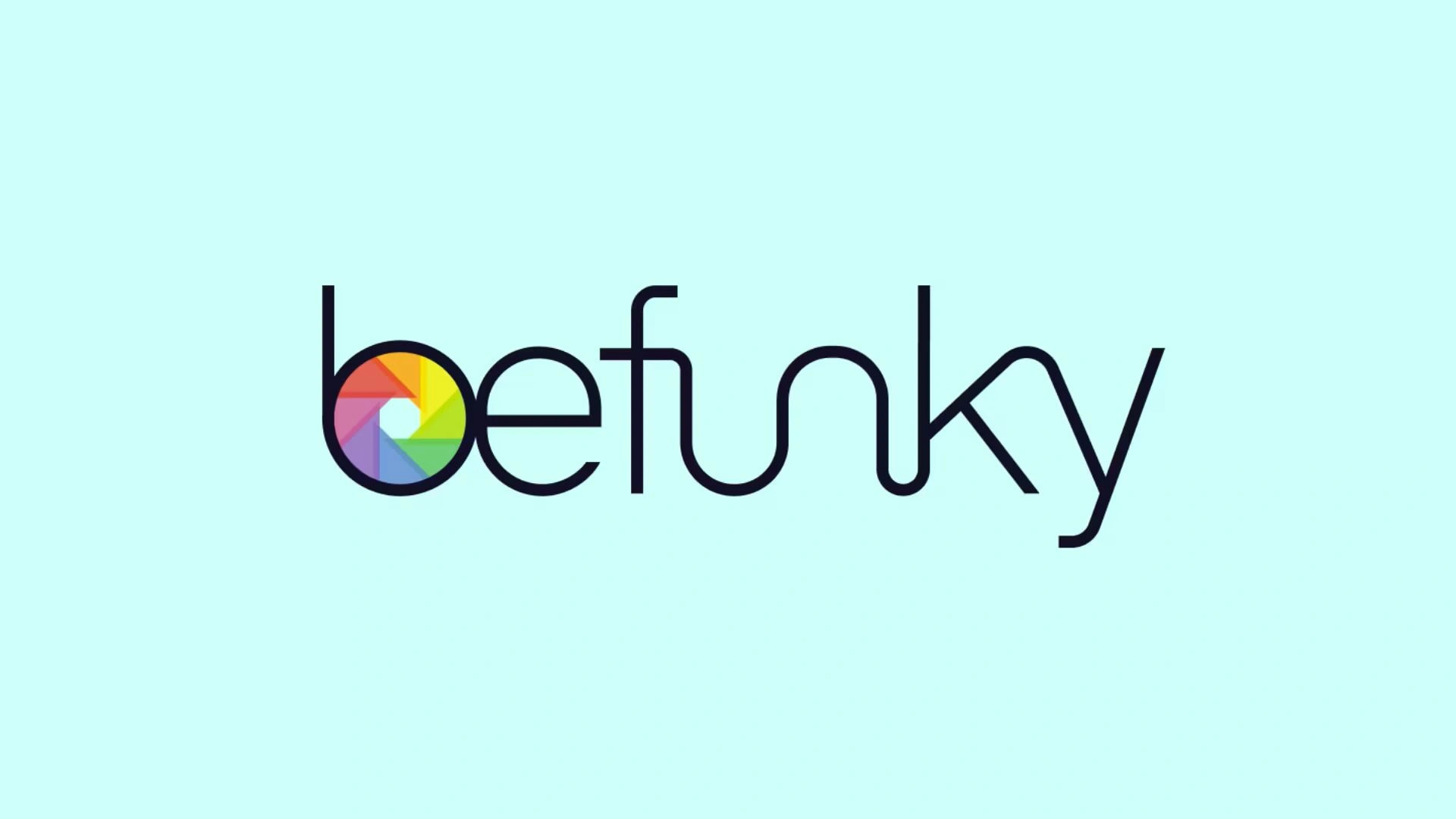 BeFunky is an incredibly powerful photo editor that can take your already existing content and improve it tenfold. With its tools, you can effortlessly edit and enhance your photos, all for the low cost of free. Many of its features, like the background remover, can be used with one click.

But BeFunky isn't just great at editing; it can also create stunning graphics that are backed by its customizable templates, thousands of vector graphics, and millions of stock photos.

It doesn't matter if you're a graphics expert or a novice. Anyone can retouch their portraits, turn their photos into art, and batch edit straight from the platform to design beautiful visuals.
4. Grammarly
Grammarly is a tool that helps you improve your writing by correcting your grammar, spelling, and punctuation. It's an excellent tool for content creators who want to produce error-free content.

Grammarly is available as a browser extension, so it will work on any website for which you're writing content. It will also work with Microsoft Office products, so you can use it when writing in Word or PowerPoint.

If you're not a native English speaker or just not confident in your grammar, Grammarly is a great tool to help you improve your writing. Even if you are a native speaker, it's still a valuable tool, as it can catch errors you may have overlooked.
5. Animaker
Animaker is a tool that allows you to create animated videos. It's an excellent tool for content creators who want to make visually interesting content.

Animaker is simple to use, even if you've never created an animated video before. You can start with one of the many templates available, or create your own from scratch.

Once you've created your video, you can share it directly on social media or embed it on your website.
6. Google Trends
Google Trends is a tool that allows you to see how popular a particular topic is. It's an excellent tool for content creators who want to create relevant and timely content.

Google Trends lets you see how often a particular topic is being searched for on Google, and enables you to compare multiple topics.

You can use Google Trends to research your topic before creating your content, so you can be sure that it's relevant and popular on the web.
7. Answer The Public
Another tool that will help you keep your content relevant is Answer The Public. It allows you to see what questions people ask about a particular topic. It's an excellent tool for content creators who want to create helpful and informative content.

Answer The Public generates a list of questions based on the topic you enter, and it also provides you with data about how popular those questions are.

This is a great tool to use if you want to create an FAQ page for your website, if you want to create a blog post that answers common questions about your topic, or if you want to clarify possible questions on a particular topic in a YouTube video.
8. Copy.ai
Copy.ai helps you create high-quality, well-written content without having to do any writing yourself. It's an excellent tool for content creators who want to save time on creating content.

Copy.ai uses artificial intelligence to generate articles, blog posts, and social media posts. All you have to do is enter a topic, and the AI will do the rest.

You can also choose from various writing styles to make sure your content sounds like it's coming from you.
9. Envato Elements
Envato Elements is a tool for content creators who want to save time and money on creating visuals for content. It's a subscription service that gives you access to millions of royalty-free photos, illustrations, icons, and templates. With Envato Elements you can download as many visuals as you need without having to pay for each one individually.
10. Hashtagify
Hashtagify helps you find the most popular hashtags for your topic. It's a very useful tool for content creators who want to ensure the right people on social media see their content. Hashtagify lets you enter a keyword, and it will generate a list of related hashtags. You can then choose the hashtags most relevant to your content, and you can use them when you post on social media.
Bonus. Remove.bg
Remove.bg removes the background from an image before using it in your content. It's a great tool for content creators who want to add visuals to content without worrying about the background.

Remove.bg is simple to use - you can upload an image, and the tool will remove the background for you. You can then download the image and use it in your content.
Wrapping Up
These are some of the best tools available for content creators. With these tools you can save time on creating content and ensure your content is high-quality and relevant.