If you clicked on this article, you probably have some relation to podcasting. We don't know whether you are a newbie in the field or an experienced podcaster, but we know this article will interest you.
Here, we'll introduce you to a truly remarkable community of international podcasters and the annual podcasting events that you should not miss. Read on to learn about Podcast Movement; you are going to love it!
What is Podcast Movement?
Podcast Movement (PM) is the largest podcasting community in the world. It was created in 2014, driven by the enthusiasm of four podcasters and entrepreneurs.
The main idea of PM is to gather everyone who is somehow connected to podcasting in one place to exchange ideas and experience developing a global culture of podcasting as a result.

You can join and receive regular updates from the PM community. One of the easiest ways to stay up to date with the latest podcasting trends is by joining the PM Facebook group. In addition, Podcast Movement organizes a major annual conference where you get to listen to the industry gurus.
The annual conference of 2021 was in August, so the earliest date for you to join the next conference is in 2022.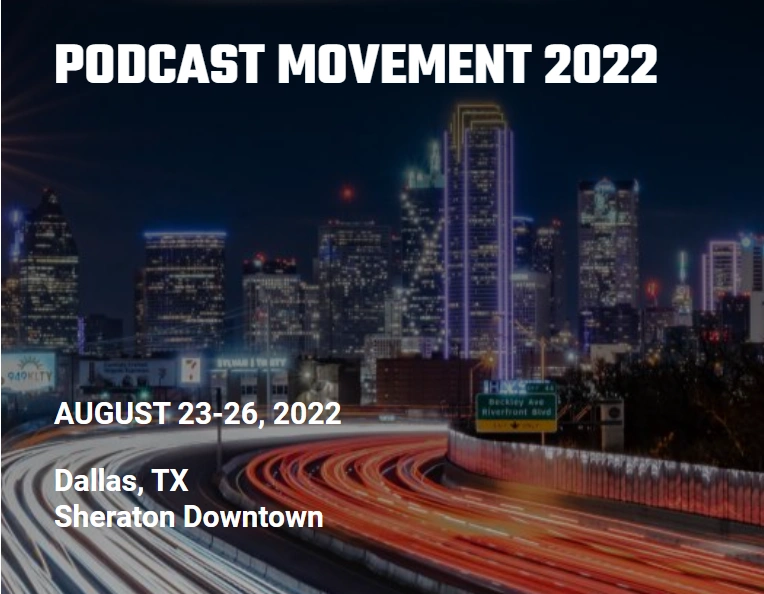 PM Annual Conference
Having started in 2014,  Podcast Movement conferences take place each year ever since. The goal of this annual event is to help aspiring podcasters develop their skills and provide them with a platform for growth.
Let's take a look into the history of the Podcast Movement.
Here you can watch the Kickstarter Video of the first PM conference in 2014.
At that time, the target goal was to collect $11,000, which they reached within the first 24 hours after announcing the project. The first conference was in Dallas, Texas, and has been moving to a new US State every year since then.
PM 2014 was a breakthrough in the field. There was no such major event for podcasters before. It lasted for two days and had 40 breakout sessions for beginner podcasters and advanced podcasters.
However, the mission of the first Podcast Movement conference was slightly different from what it is now. In 2014, the conference was exclusively for those who are already in podcasting. It instructs podcasters on improving their shows.
Now, Podcast Movement has a wider scope. It welcomes anyone who is in any way interested in podcasting. Below, you can see the main groups that PM currently targets.
Who is the Podcast Movement for?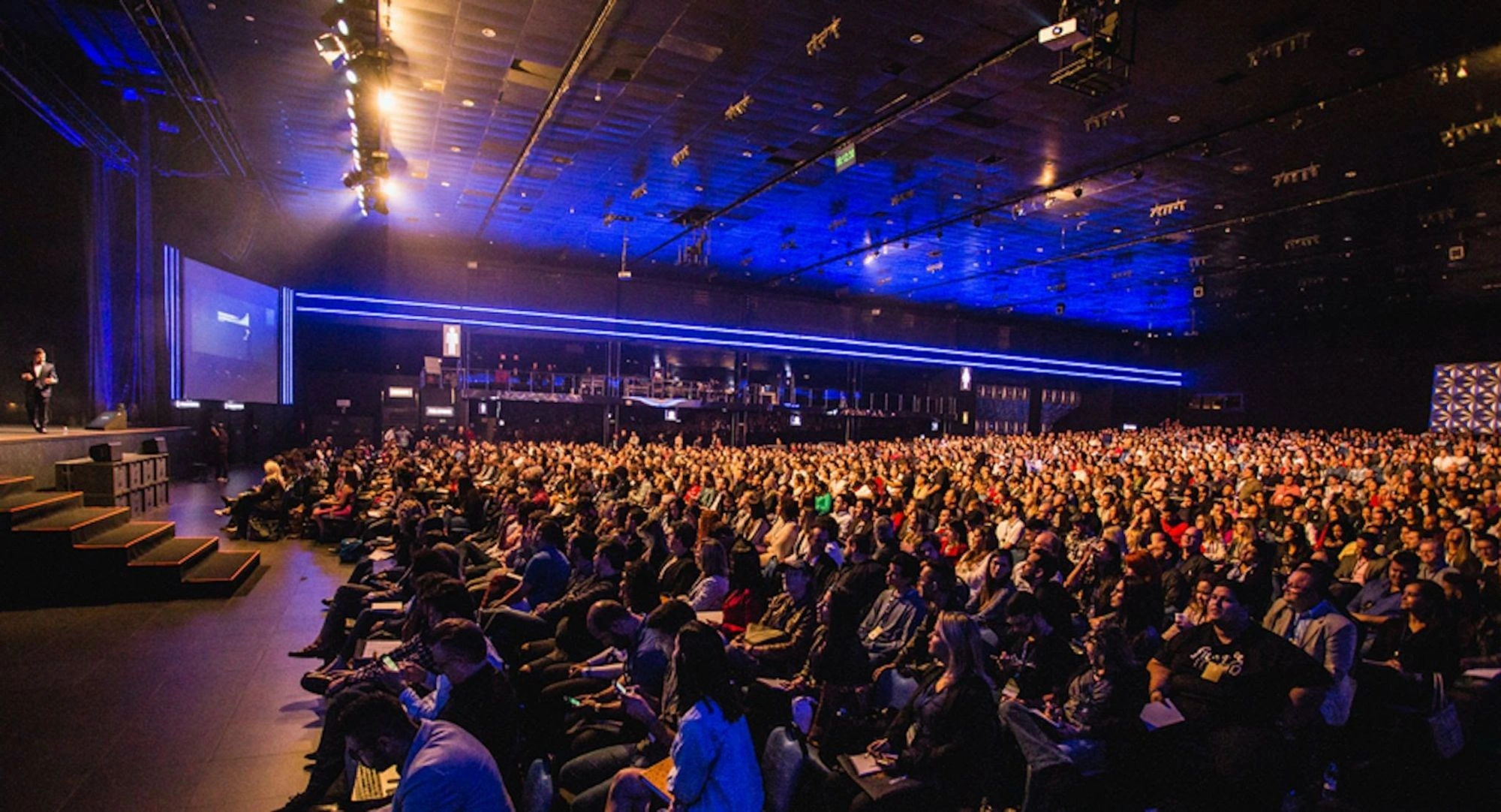 New podcasters have a great opportunity to learn from over 150 educational sessions with the best podcasting coaches.
Hobbyist podcasters can explore  new tips, tricks, and technology in podcasting to improve what they do for fun.
Professional podcasters learn practical ways to monetize their podcasts and grow professionally.
Podcast industry professionals who do not participate in podcasts as hosts but have backstage roles in preparing the shows have separate sessions under industry track.
Media professionals need PM to leverage their knowledge and skills in the rapidly evolving means of communication such as podcasting.
Advertising agencies and buyers that invest in podcasting get a deeper insight into the field they are working in.
Along with enlarging the target audience, Podcast Movement also expanded the scope of specialties covered during the conference. It started out with 40 sessions and offers over 150 sessions now.
Those sessions are broken down into different segments, called tracks, so that each conference attendee can find what exactly fits into his niche.
Below you can learn about the PM tracks in more detail.
Podcast Movement Conference tracks
The creation track teaches how beginner podcasters can create their shows from scratch and how experienced podcasters can improve their shows.
Industry track includes sessions for those who do not directly participate in a podcast as hosts or guests but are active in the industry.
The marketing track is about the SMM, email marketing, and other promotional tools that help industry leaders advertise their podcasts.
Monetization track navigates ways to earn money from your podcasts, including sponsorship, crowdfunding, and other techniques.
The technical track is about the technical toolbox necessary to record your podcast shows from different devices.
Audio drama/fiction track helps master one of the most popular podcasting genres of recent years.
Brand & Content marketing track tells how podcasts can be included in the companies' marketing strategies for desired results.
Spanish language podcasting track is dedicated to podcasting in Spanish or for Spanish audiences, as it's one of the fastest-growing directions nowadays.
Society, culture, and advocacy track discusses how topics such as diversity, racism, and  harassment should be included in podcasts.
What are the main events of PM in 2022?
There are two major annual events that Podcast Movement organizes every year.
One of them is the annual conference for podcasters which we have already discussed above. The details of PM22 are not available yet. You can regularly check the official page for the conference for updates.
Other than that, starting from 2019, PM organizes another annual event called Podcast Movement Evolutions. The first Evolutions was in LA in 2020, and here you can take a peek at the event.

PM Evolutions follows the same idea as PM annual conferences. It includes three main tracks that happen simultaneously during the event: Creator, Professional Podcaster, and Industry Professional.
For Evolutions 2022, you can register for the track that interests you the most and attend the discussions that are relevant to your podcasting experience.
In 2021, the Podcast Movement conference brought together 200+ speakers and 700+ exhibitors from 30+ countries, and the organizers made these numbers grow. For now, PM is the most significant source for learning about the rapidly growing medium of podcasting and expanding your international network of fellow podcasters.
Therefore, we sincerely hope this article will motivate you not to miss even a single PM conference from now on. This will help you grow professionally and overall improve our podcasting universe!