A good pair of headphones always make the difference when recording your show combining lifelike sound with a comfortable fit that you can have on for hours at an affordable price.
It can be fantastic to mix and match podcasting gear if you are serious about podcasting. Finding the best podcast headphones, pairing them with your custom sound card, finding the right boom microphone or condenser stand microphone, and all of that stuff can be mad thrilling for some.
Let's have a look at our recommendations for podcasting headphones.
Audio-Technica ATH-M70x
Audio-Technica undoubtedly makes some of the best-sounding headphones on the market. Audio-Technica ATH-M70x headphones are the cream of the crop for podcasting. It is a thinner, drier-sounding headphone with a flat balance that will likely get you closer to hearing your own voice exactly as it sounds than almost anything out there. They are also highly comfortable to wear for long periods of time. ATH-M70x headphones have large cups, they go over your ears rather than press on them and are nice and flexible compared to other models built with metal expanders to fit the any-size head, plus each cup swivels 90 degrees for one-ear listening if you are into that.
So the ATH-M70x headphones will give you clean, hyper-detailed listening, which is perfect for podcast editing while you want to ensure that you are getting the absolute best sound possible.
Sony MDR 7506
Sony MDR 7506 is recommended by some of the top podcasters out there. The sound quality of these headphones is astonishing and better than most models costing twice as much. The internal balance is almost perfect, allowing you to hear nuances in your voice recording coming extremely close to presenting your voice exactly as you sound. Sony MDR 7506 is a pair of comfortable headphones that come with a durable coiled cable and several passive noise-canceling features. They are also perfect for detecting imperfections in your recording. The padding is not thick, but more importantly, it's comfortable enough for long session use. The closed-ear design and the foldable build make them easy to travel with and store, assuming that you don't always record in one place. The wide frequency response range is more than enough for a typical dialogue, music, and effects contained in a podcast.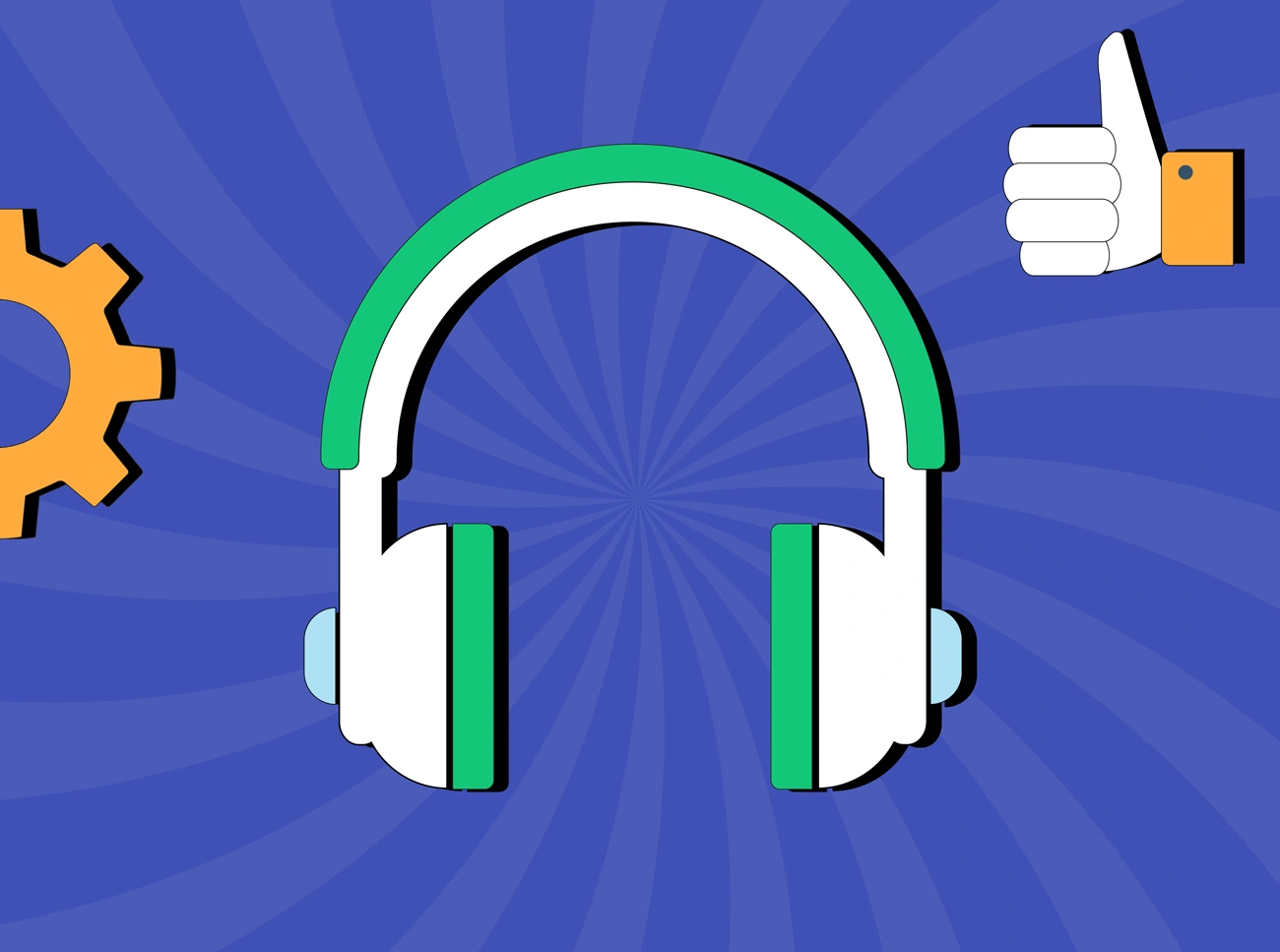 Beyerdynamic DT 770 Pro
If you are looking for studio-quality headphones to add to your podcasting gear, the Beyerdynamic DT 770 Pro headphones may be right up your alley. These are 80 Ohm headphones that will require some additional power to drive, but if you supply that, you can count on a highly detailed sound reproduction. The robust quality is noticeable in both the build and the stock cable. While slightly pricey, these headphones can be the focal point of any professional podcasting setup. In terms of comfort, they're good at minimizing head and ear pressure. The custom diaphragms offer a balanced sound stage with a noticeable emphasis on the vocal range. The high-fidelity drivers are real workhorses and can tolerate sustained high volume.
Due to the studio-quality audio reproduction, the DD 770 Pro headphones are ideal not just for use during the recording part of the podcast but also during the production and mixing; you will not need a different set of headphones for that.
AKG K240 MK II
If you are looking for a bit of depth and warmth to the sound, then this is the right fit. These headphones occupy a unique position among podcast headphones. On the one hand, they feature a standard over-ear design to ease your pressure and offer some noise cancellation; on the other hand, the semi-open ear cups promote a more natural sound and bring up more detail in the higher register. These AKG K240 MK II headphones are almost unbeatable in this price range, at least in terms of comfort. The headband is adjustable, the padding is just thick enough, and the headphones are inconspicuous enough that they'll be comfortable to wear for a couple of hours straight.
What you'll like the most are the sound clarity and impressive dynamic range.
Beyerdynamic DT 990 Pro
If you have a professional podcasting setup and plenty of power to drive your gear, you might consider the Beyerdynamic DT 990 Pro headphones. These are two 50 OHM high impedance headphones that offer a high enough level of sound reproduction to satisfy most audio feels. These headphones are also recommended for a comfortable and adjustable fit. The padding is soft and not too thick, and the earpads are also easily replaceable so that you don't have to throw them out once the padding is shot. The sound is spacious and natural without allowing any appreciated ambient noise levels to get in. There is a good bass and treble definition and superior clarity whether you're listening to music or conversations. Still, they are not for everyone- without enough power to drive them, you may not be able to get along with your guests and co-hosts well enough.
Audio Technica ATH- M50X
The Audio Technica M50x can be a complete solution to all your recording and audio needs. They have a flat balance which gets you very close to hearing your own voice exactly how it sounds, and they are great at detecting impurities in your recording. The large cups easily go over most ears, and they are extremely soft. ATH- M50Xs are incredibly comfortable headphones that can be worn for hours. These come with three cord options. So with the M50x, you'll get an unmatched experience when podcasting.
Headphones are a fundamental tool for any podcaster - you record on them, edit on them, listen and mix on them. So when you're budgeting, you shouldn't save on headphones meanwhile making sure price tags are justified - they should be quality and comfortable to wear for long periods of time.