Zencastr recently announced that they no longer offer a free recording plan for podcasters, so if you're looking for free software to record your shows, what's a good alternative? Here's our top five options:
Podcastle lets creators record, edit, and enhance their podcasts with a free 'Basic' tier. It's very easy to use so no matter what your audio production level is, you can get started in seconds! Below are some of the key features of Podcastle:‌‌‌‌
Key Features
– Unlimited multi-track audio recording for up to 10 guests
– Free hosting and publishing included
– With only a few clicks, cut and trim all of your audio files‌‌
– Transcribe your podcast automatically‌‌
– Select from a wide range of high quality royalty-free music and sound effects
Podcastle in Brief
| Pricing | Pros | Cons |
| --- | --- | --- |
| Basic plan: free‌‌ | Ease of use and intuitiveness‌‌ | Doesn't work without Internet |
| Storyteller plan: $11.99/month‌‌ | AI-powered features‌‌ | |
| Pro plan: $23.99/month | All-in-one solution for your podcasting, including videos | |
| | High quality audio recording | |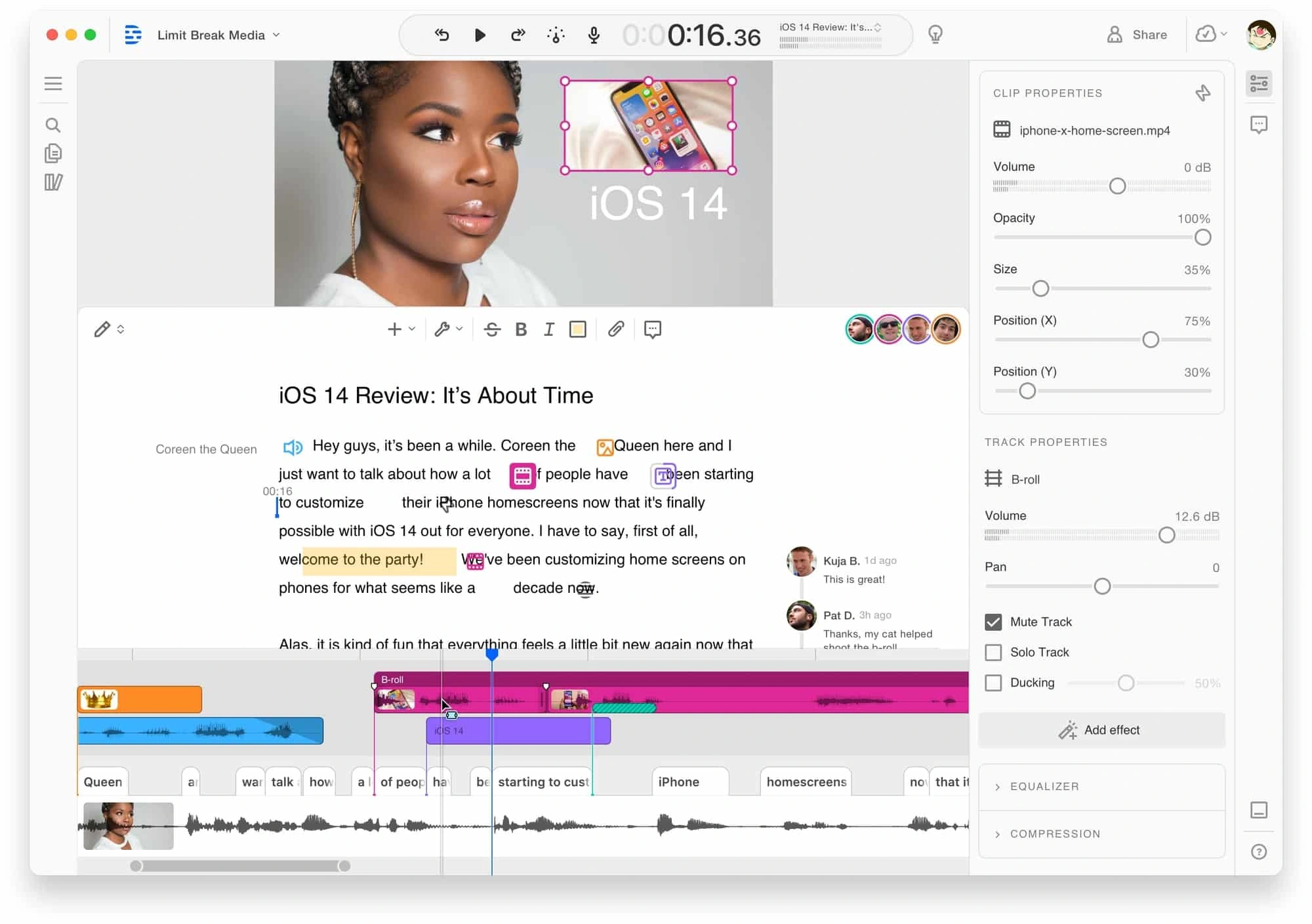 Descript is an all-in-one software system for editing videos, audio, recording screens, and transcribing. Best known for its transcription features, it also uses AI to help with recording and editing.
Key Features of Descript
– Record and edit videos and podcasts in one platform.
– Highly accurate transcription in multiple languages.
– Screen recording to capture video.
– Various AI features to enhance your content.
Descript in Brief
| Pricing | Pros | Cons |
| --- | --- | --- |
| Free Plan: free | 1 watermark-free video export per month | Only 1 hour of recording per month in free plan |
| Creator plan: $12/month‌‌ | A range of AI features including green screen and eye contact. | No ability to host and publish podcasts |
| Pro plan: $24/month | Transcription in 23 different languages | |
| | Stock images and sounds. | |
Formerly known as Anchor.FM, Spotify for Podcasters is a tool operated by Spotify where podcasters can create and upload their podcasts directly to the platform.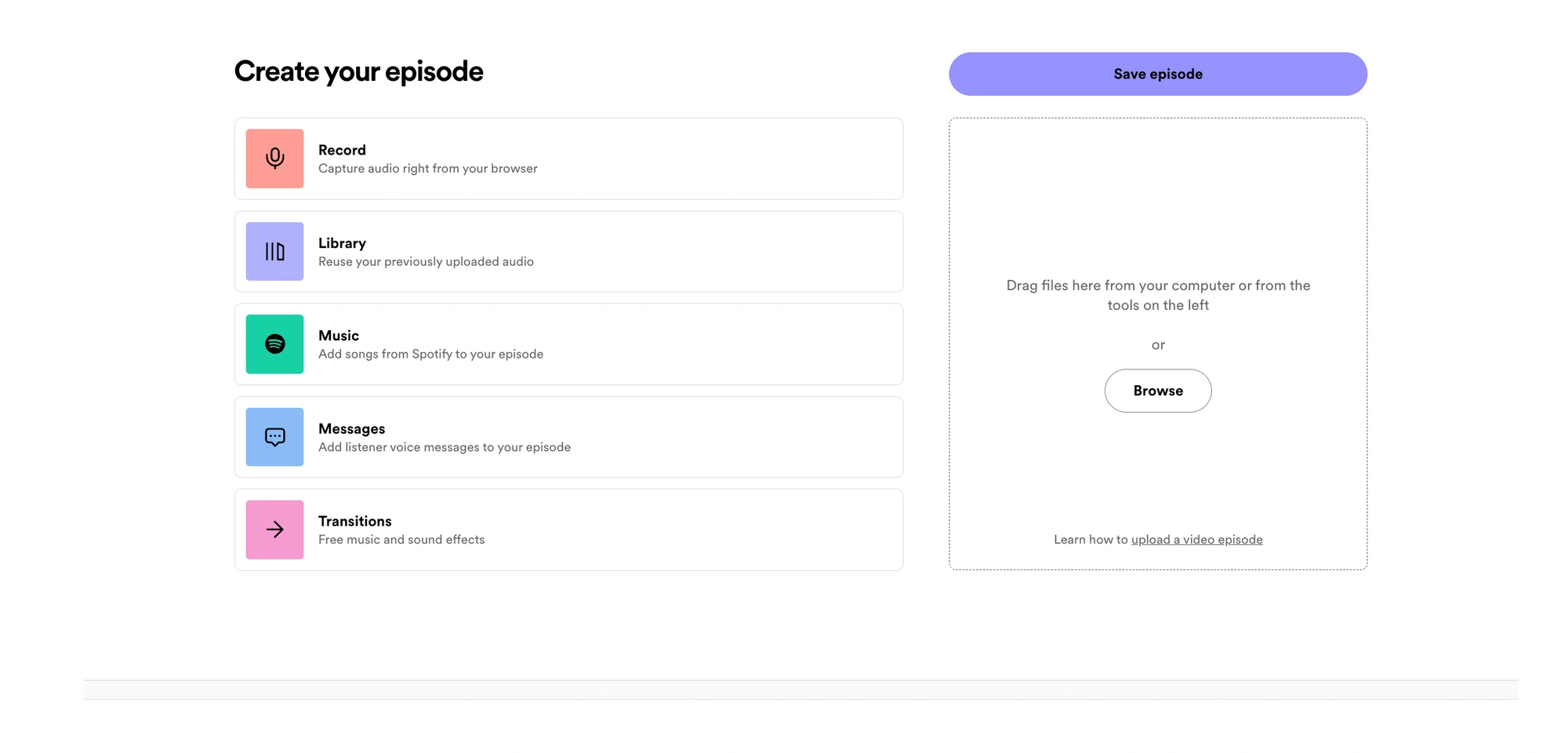 Key Features of Spotify for Podcasters
– Recording and uploading features to add raw audio content.
– Very basic editing features that let you trim and split files.
– Monetization features that let you place ads directly through the Spotify platform or offer premium content to subscribers.
– Analytics to measure engagement and consumption of your content.
Spotify for Podcasters in Brief
| Pricing | Pros | Cons |
| --- | --- | --- |
| Free to all users | Recording, editing and monetization features all in one place | Tools are very basic, with no AI-enhanced features |
| | It's completely free | No transcription, collaboration or AI voice creation |
| | Spotify analytics are included | No dedicated support |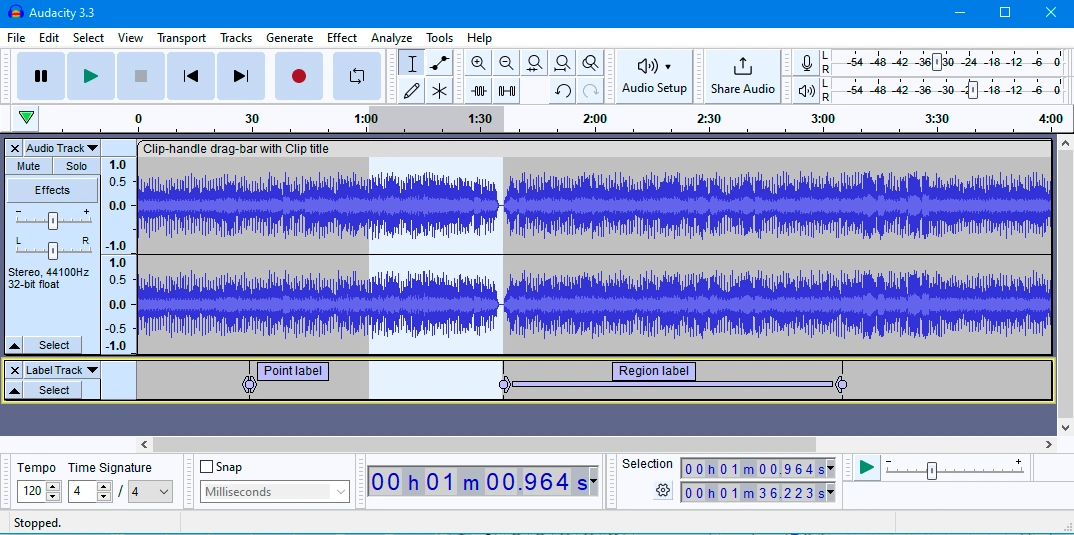 Audacity is a free piece of software, backed by a thriving open-source community. It provides versatile audio playback and editing capabilities and supports the creation of multi-file mixes in a user-friendly multitrack format.
Key Features of Audacity
– Audacity allows users to work with multiple audio tracks simultaneously which is great for podcast recording as well as music production.
– Has a range of built-in audio enhancers, such as noise reduction, equalization, reverb, and compression, allowing users to enhance and manipulate their audio recordings.
– Open-source software, which is available for Windows, macOS, and Linux, making it accessible to a broad range of users.
– Audacity provides advanced editing tools like time-stretching, pitch-shifting, and spectral editing. These tools are valuable for audio professionals and enthusiasts who require precise control over their projects.
Audacity in Brief
| Pricing | Pros | Cons |
| --- | --- | --- |
| Free software | Advanced editing and production features. | Remote recording with multiple people requires additional software. |
| | It's completely free. | No AI-powered audio enhancement, everything is manual. |
| | You can add plug-ins to incorporate different features. | No dedicated support. |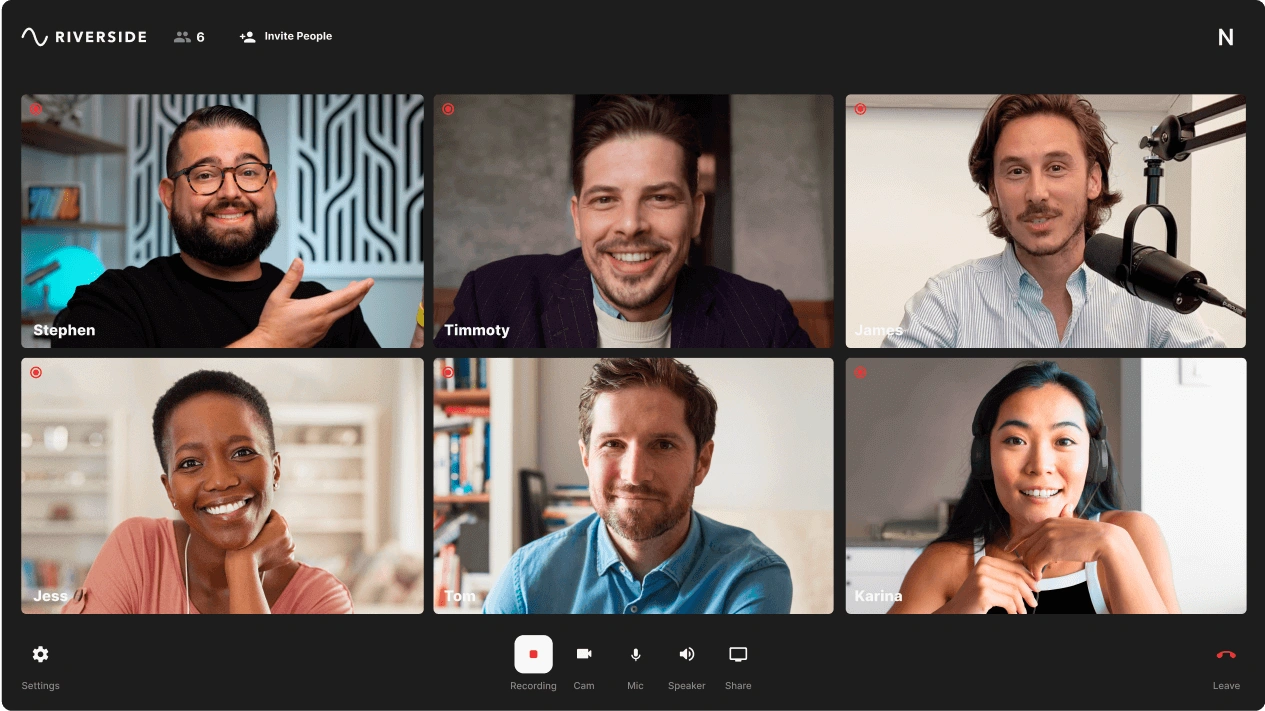 Riverside is a podcasting and video platform that allows you to record, edit and transcribe audio and visual content. It offers high quality 4K video recording, uncompressed audio and text-based editing.
Key Features of Riverside.fm
– Recording studio for remote interviews, podcasting, webinars, video marketing and more.
– Editing includes transcription, multi-track, speaker detection and a simple-to-use editing tool.
– Uses AI to generate video clips that can be used on social media to promote content.
Riverside.fm in Brief
| Pricing | Pros | Cons |
| --- | --- | --- |
| Free plan: free | Unlimited single track recording and editing. | Only 2 hours of multi-track audio and video recording in free plan. |
| Standard plan: $15/month | 720p video and 44.1kHz audio quality. | No hosting or publishing included. |
| Pro plan: $24/month | Up to 8 guests in a recording session. | Lack advanced AI audio enhancement features. |