Get ready for an online feast! The big discounts of Black Friday are here, and we've found the best deals for software and more in 2023. Picture boosting your work, getting creative, and saving lots of money—all by just a couple of clicks. So grab the best deals and level up your business.
Let's start shopping!
Best Black Friday and Cyber Monday Deals for 2023: SaaS Edition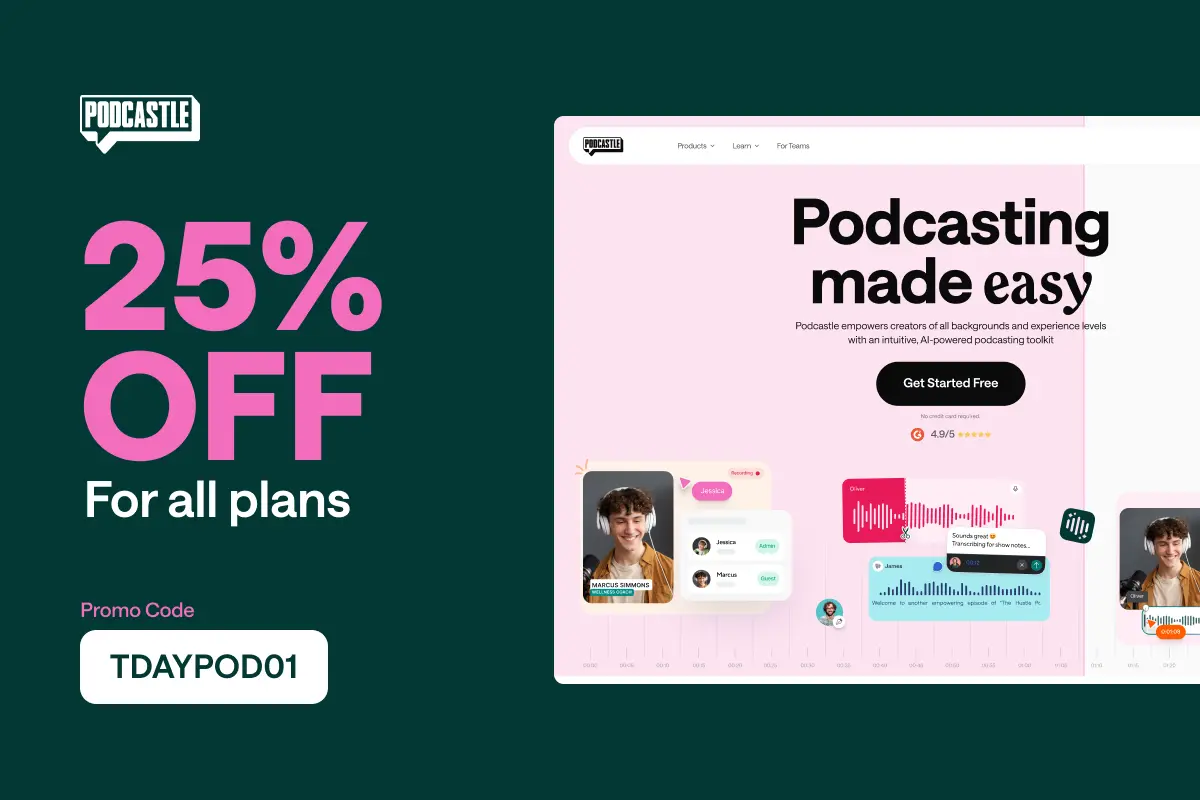 Podcastle is an AI-powered software to record, edit, enhance, and now also host your audio and video content all in one place! With exceptional features like Revoice (voice cloning tool,) Magic Dust (automatic background noise remover,) Recording Studio (remote audio and video recording), Hosting Hub, and more, Podcastle offers everything you need to elevate your content to the next level.

What's more, Podcastle has recently unveiled Podcastle for Teams, allowing you and your team members to collaborate seamlessly on the same project, all within the same platform.

Black Friday Deal: 25% OFF on ALL PREMIUM PLANS, including Storyteller, Pro, and multi-user Teams plan. Apply the TDAYPOD01 code at the checkout.
Validity:  Nov 21-Nov 27

Hostinger is well-known for offering an affordable web hosting solution with a wide range of tools. It stands out in the market for its exceptional customer support, super fast loading time, user-friendly control panel, AI-powered website builder, and an extensive list of other useful features.

Black Friday Deal: Up to 81% OFF Hosting and Website Builder.
Validity: NA

Restream is a versatile live streaming studio software designed for podcast creators seeking a professional and engaging platform. With features like custom branding, remote guest invitations, split-track recording, and the ability to broadcast live podcasts across multiple platforms simultaneously, Restream enables users to craft high-quality content

Black Friday Deal: 50% OFF on annual plans
Validity: NA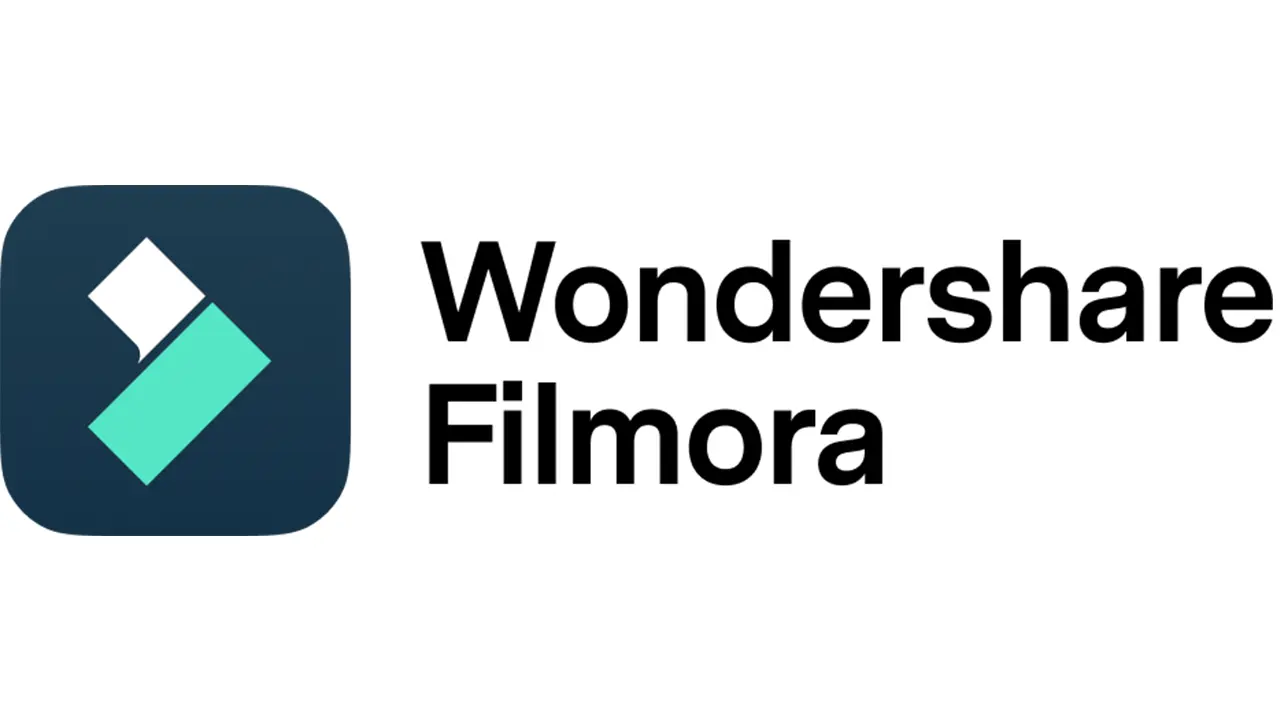 Filmora is a user-friendly video editing software designed for creators of all levels. Packed with a range of powerful features, it offers intuitive tools for editing and enhancing videos, making it accessible for beginners while still providing advanced options for more experienced users. With its sleek interface and diverse set of creative tools, Filmora is a popular choice for video editing enthusiasts.

Black Friday Deal: Up to 30% OFF
Validity: Nov 16-26

Movavi Video Editor is versatile video editing software that offers an intuitive timeline and various features to help both beginners and more experienced users make professional-looking video content. With its drag-and-drop interface, library of effects, music, and transitions, video and audio enhancement tools, and support for various file formats, Movavi Video Editor is a great choice for those looking to create engaging videos.
Black Friday Deal: 55% OFF on the yearly Video Editor + Effect Packs plan. Get 80% OFF on the annual subscription to Movavi Unlimited, which includes all Movavi programs in one bundle.
Validity: Until Dec 4

Semrush stands as a top-notch SaaS platform for managing online visibility. It empowers businesses worldwide to perform SEO, pay-per-click, content, social media, and competitive research campaigns, retrieving measurable results afterwards. With Semrush's valuable insights and solutions, companies can seamlessly build, manage and estimate the efficiency of their digital marketing campaigns.

Black Friday Deal: Enjoy 30% OFF on selected Semrush annual subscriptions.
Validity: Until Dec 1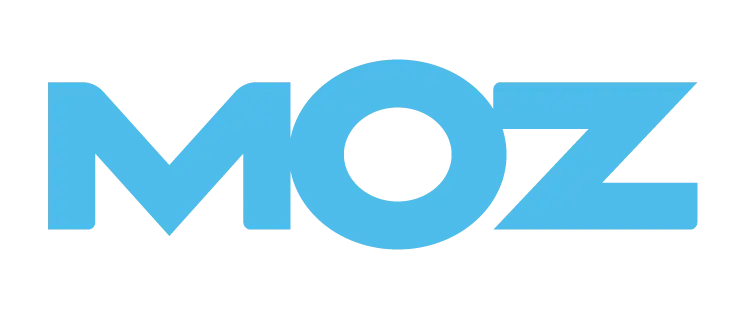 Moz offers a set of SEO tools that help you boost your website's traffic, rankings and overall visibility in search engine results. One of its key features, the Moz Pro spider, checks your website for the potential SEO-related issues and flags them, giving you practical suggestions for improvement. It also offers features like keyword research tools, backlink analysis tools, and much more.

Black Friday Deal: Up to 40% OFF on the Moz Pro plan for the first year, and up to 20% perpetuity later.
Validity: Until Dec 1

The major website hosting provider, Bluehost is one of the most popular choices among WordPress users. It offers affordable website hosting plans with beginner-friendly features. Some of the key Bluehost advantages are 24/7 customer support, special WooCommerce and WordPress hosting options, domain name registration, and more.

Black Friday Deal: Over 75% OFF on websites and online stores.
Validity: NA

OSI Affiliate is a user-friendly affiliate software with a range of features designed to enhance the scalability of your affiliate business. Once your customers and affiliates are on board, OSI Affiliate enables them to effortlessly promote your products on various social media platforms or blogs. The progress of their campaigns is tracked and managed through an intuitive administrative panel, allowing you to recognize and reward them for their promotional endeavors.
Black Friday Deal: This year, get 20% off of OSI Affiliate Software for Black Friday and Cyber Monday.
Validity: Nov 13 - Dec 1

Chanty is an all-in-one team collaboration platform for remote and onsite business teams of all sizes. Chanty offers unlimited searchable messaging, audio, and video calls with screen sharing, task management with the Kanban board, and voice messaging to communicate on the go.

Black Friday Deal: Offers 20% OFF on the monthly plan and 40% OFF on the annual plan.
Validity: Nov 6 - Dec 3

Vadoo.tv allows creators and brands to host videos and make marketing easy. It is a professional video hosting platform built on the core concept of facilitating the growth of businesses and creators by leveraging the power of videos.

Black Friday Deal: 30% OFF on the yearly Pro Plan. Apply the coupon code BLACKFRIDAY30 at the checkout to claim your discount.
Validity: Nov 5 - Dec 1

Tagmate is a GTM (Google Tag Manager) automation tool built to set up 100% accurate analytics tags and marketing pixels as well as debug them. With Tagmate, you can set up GA4 tags with 40+ templates, create GA4 custom events with Chrome Extension, configure Meta Ads and Google Ads conversion pixels using client-side/server-side tagging, and more.

Black Friday Deal: Flat 66% OFF on yearly subscription and 100 hours of FREE GA4 consultation. Apply the coupon code TagmateBFCM23.
Validity: NA

NapoleonCat is a powerful suite designed to engage and support customers on social media, schedule posts, analyze results, connect your teams, and untangle your workflows. The tool integrates all your social media profiles from Facebook, Instagram, TikTok, Messenger, LinkedIn, YouTube, and Google My Business.

Black Friday Deal: Get 30% OFF on the annual plans. No promo code needed, just sign up through the dedicated link.
Validity: Nov 24 - Nov 27

Retable is an online spreadsheet solution to help you organize your workflows, projects, teams and business operations. With a user-friendly spreadsheet-like UI, Retable offers you real-time collaboration and easy-to-use rich features to manage your projects and business workflows.

Black Friday Deal: 50 % OFF for the Team plan. Apply the coupon code RTBLBF50 at the checkout.
Validity: Until Dec 31

Internxt is an open-source cloud storage provider designed to put users first and protect clients' data privacy and safety.

Internxt users get access to Internxt Drive, Photos, and Send. All three services work together to empower users to store, share, and back up large files and photos securely. On top of their primary services, Internxt also offers free privacy tools: Temporary email, Password Generator, Virus Scanner, Password Checker, and Byte Converter.

Black Friday Deal: 91% OFF the annual plans.
Validity: Nov 13-30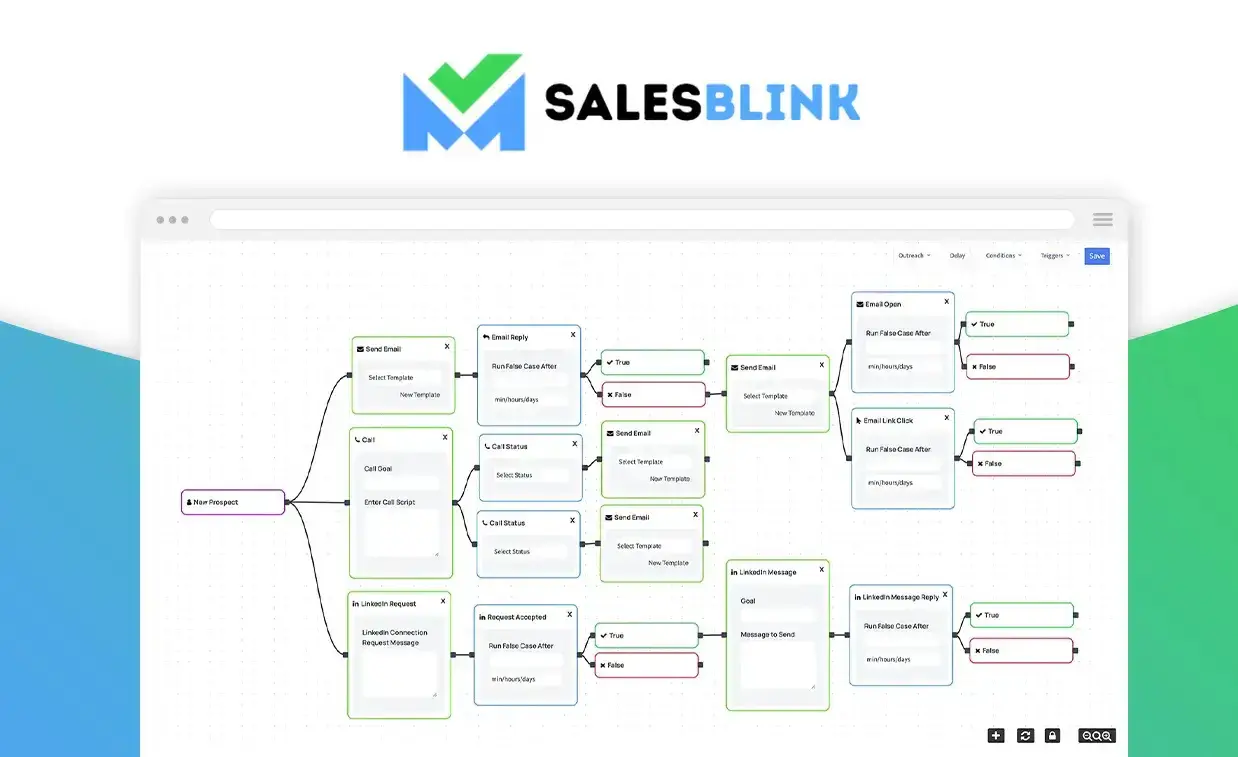 SalesBlink is an AI powered cold email outreach solution using which you can search for prospects, put your cold email sequences on autopilot, view stats and reports for opens, clicks, replies and more effortlessly.

BlinkGPT is SalesBlink's in-house Generative AI that lets you write emails, create sales sequences and much more with just a few clicks.

Integrates natively with Hubspot, Pipedrive, ZohoCRM & Slack

Black Friday Deal: 50% off on Scale and Business Plans for next 1 year for both Yearly and Monthly Plans
Instructions: Use Coupon "BlackFriday2023" on checkout
Valid until: 1st November - 27 November 2023

Planly is an all-in-one social media management tool, thanks to which you can easily manage your social media profiles across seven platforms: Instagram, TikTok, LinkedIn, Facebook, Pinterest, Twitter, and Mastodon.  It streamlines social media management with multi-platform scheduling, AI-generated captions, hashtag recommendations, optimal posting times, in-depth analytics, Addto.bio for digital portfolios, and seamless Unsplash, Dropbox, and Google Drive integrations.

Black Friday Deal: 50% OFF for the first-month subscription and 30% OFF for the annual subscription
Reply is the AI-powered sales engagement platform that helps sales teams find new leads, engage them via multiple channels, and create endless opportunities at scale.

With its AI sales assistant, Reply generates personalized sales emails and outreach sequences, and then handles responses by answering queries and booking meetings on your behalf.

From building targeted prospect lists with its free 140 million+ contact database to booking calls right through the platform, Reply allows you to automate the entire sales process, from finding clients to closing deals.

Black Friday deal: 75% off all annual plans (first 4 months) + 25% off add-ons
How to redeem: Use HOLIDAY2023 promo code at checkout
Offer validity: November 20 – December 31, 2023

SocialBee is an AI-powered social media management tool that simplifies content creation, scheduling, and posting across all major platforms. Save time with features like AI-generated captions and images, and get personalized strategies from Copilot, your AI social media manager. Organize content, collaborate with your team, track performance with analytics, and engage in real-time from a unified inbox.

Black Friday Deal: 70% OFF for 3 months on your social media management tool plan. Apply the SOCIALBEEBF23 code at checkout.
Validity: Nov 24-Nov 27

Writecream is an AI-powered text, voice, and image generation mobile app and website. Generate anything from essays, stories, novels, product descriptions, articles, scripts, ad copy, social media posts, and more.

Additionally, Writecream features AI-based neural voices that sound like humans. These can be used to generate podcasts and narrations for YouTube videos.

Black Friday Deal:  Get 20% OFF on Writecream's monthly and annual unlimited plans.Apply the coupon code WRITE20 to claim your discount.
Validity: Nov 18 - Dec 31

Airbrush is a simple tool that can convert your ideas into images in seconds. Simply enter your thoughts and hit Generate! In addition to converting text to art, Airbrush can also convert images to text, describing the image content in detail. You can upscale images, make cover images for presentations and blog articles, and do more!

Black Friday Deal: Get lifetime access to Airbrush AI for a one time price of $29.
Validity:  Nov 18 - Dec 31

AI4Chat introduces a revolutionary all-in-one chatbot hub, eliminating the need for multiple apps to interact with different AI chatbots. This platform houses a diverse range of bots like Google Bard, OpenAI's ChatGPT and GPT4, Meta's Llama 2, and others, all accessible under a single roof.

The app supports over 75 languages, customizable word counts, a variety of conversational tones, and seamless integration with Google Search for real-time information access.

Black Friday Deal: Enjoy a limited-time offer of 50% OFF on AI4Chat's Unlimited plans! Your price will remain unchanged, even if the rates increase in the future.
Validity: Nov 18 - Dec 31
Narrato
Narrato is an AI content creation and marketing platform that offers a wide variety of AI and automation tools, aiming to facilitate the effortless and collaborative creation of high-quality content. Unlike other AI content generation tools, Narrato provides a comprehensive workspace encompassing various AI and automation features, allowing users to ideate, create, collaborate, and publish within a single platform. With Narrato, content production can be accelerated by nearly 5-10 times, resulting in significant savings in terms of resources, both in hours and costs.
Black Friday/Cyber Monday Offer:
30% off for your first year on Narrato Workspace
Use Promo Code: BFCM23NRT
Valid from: 19th November to 3rd December
Link to avail: https://narrato.io/
LambdaTest
LambdaTest is an AI-powered test orchestration and test execution platform that allows companies to speed up their product releases while maintaining high quality, supporting their digital growth. This platform enables users to perform real-time and automation testing across 3,000 browsers, OS, and device combinations, making it a leading choice among cloud testing platforms.
More than 10,000 corporate clients and over two million users from over 130 countries depend on LambdaTest for their testing requirements. Grab this opportunity and test your websites and apps for Black Friday and Cyber Monday.Dive into Testing Excellence with a Flat 30% Off on LambdaTest Selected Annual Plans!
Cloudways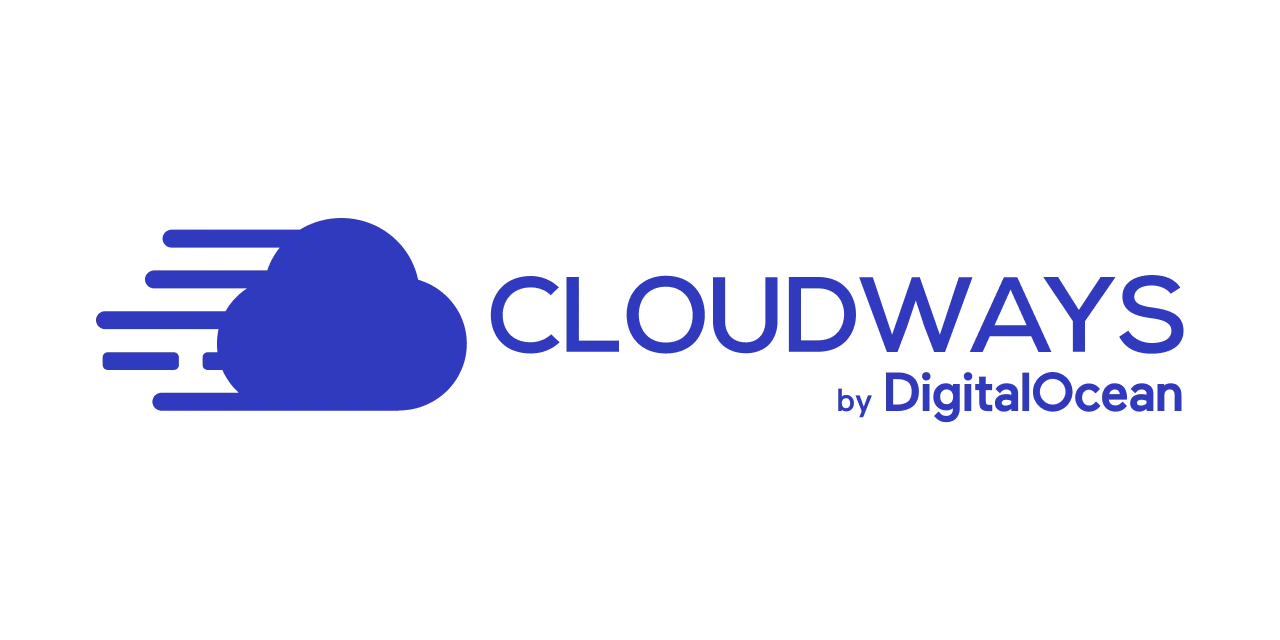 Cloudways is a user-friendly cloud hosting platform that simplifies website and application management. Offering a seamless experience across top cloud providers, it empowers users to deploy, monitor, and scale their projects effortlessly. With features like one-click installations, server customization, and real-time monitoring, Cloudways ensures optimal performance and efficiency for a diverse range of online ventures.

Offer: 40% OFF for 4 Months on all hosting plans + Upto 40 Free Migrations
Promo Code: BFCM4040
Validity date: 14th November 2023 till 1st December 2023
Terms: Migrations request should be made in 4 months and up to 40 free migration
Link: https://platform.cloudways.com/signup?coupon=BFCM4040
LogicBalls is an AI-powered copywriting assistant with 150+ tools for content generation that simplifies the content creation process and enables users to effortlessly generate high-quality and engaging content for a variety of purposes. Whether you need captivating marketing copy, compelling blog posts, or polished product descriptions, LogicBalls has you covered. With its intuitive interface, users can input a brief prompt, and the AI-driven engine swiftly generates creative and coherent text, saving you time and ensuring a consistent tone across your content. Say goodbye to writer's block and tedious brainstorming sessions—LogicBalls empowers you to unlock the full potential of your ideas with the click of a button.

Deal: 45% OFF on all annual plans
Coupon code: BLACKFRIDAY45
Offer Validity: November 01 – November 30, 2023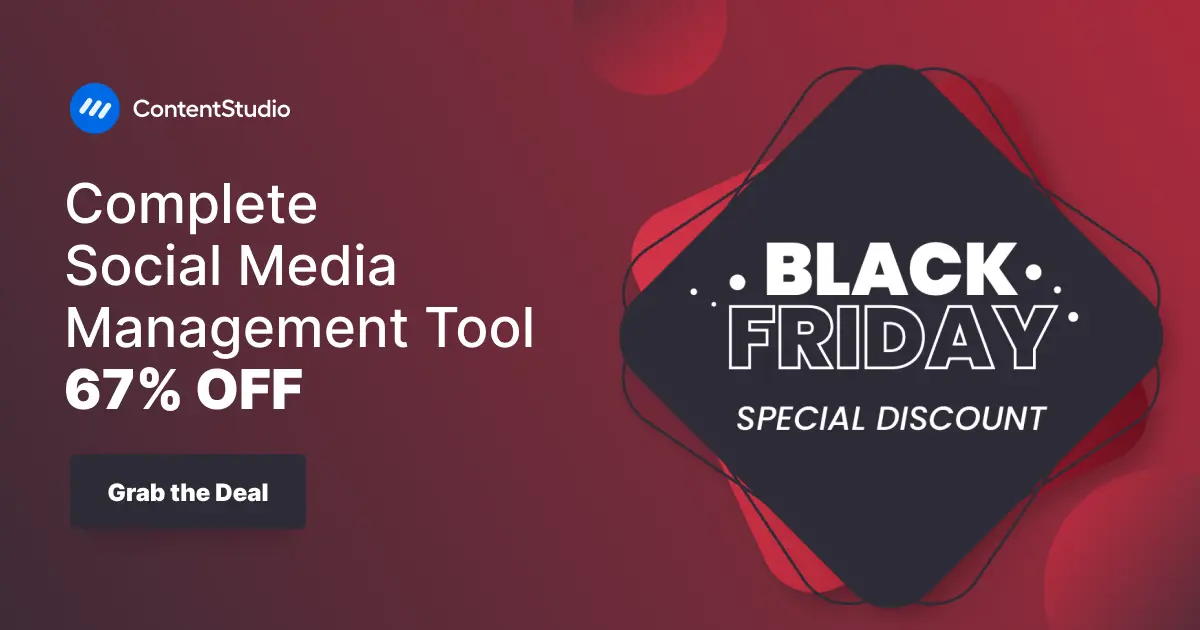 ContentStudio is a powerful social media management tool that can help businesses of all sizes save time and manage their social media presence more effectively. It offers a comprehensive suite of features, including content discovery and curation, social media scheduling and publishing, analytics and reporting, AI-powered writing tools, collaboration tools, and customer support.If you are looking for a social media management tool that can help you take your social media marketing to the next level, ContentStudio is worth considering.

Discount: 67% Off Agency Max Plan | 30% Off All Regular Plans
Validity: 9 November - 30 November 2023
Bonus Deal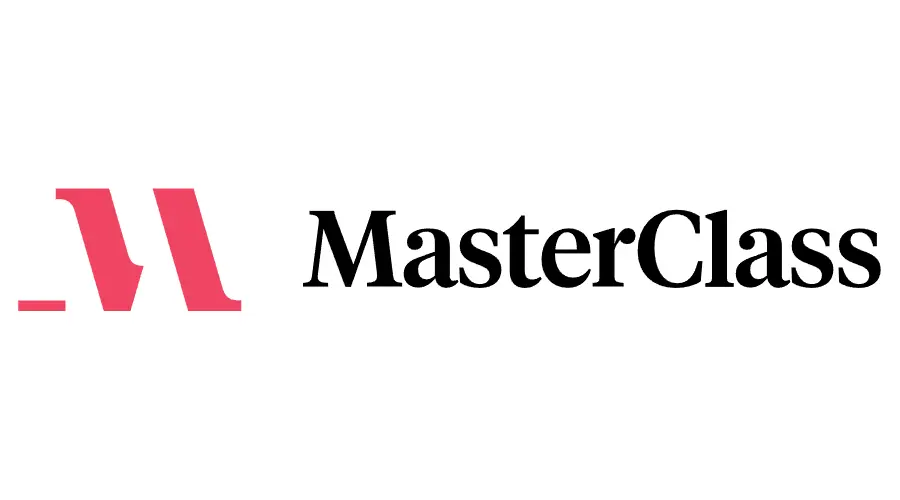 MasterClass is an online learning platform that offers high-quality, expert-led courses across various fields. Renowned professionals and celebrities in areas such as music, film, sports, and business create and teach these courses, providing users with exclusive insights, practical lessons, and an immersive learning experience.

Black Friday Deal: 2 memberships for the price of 1
Validity: NA
Final Thoughts
This year, Black Friday SaaS deals offer a big upgrade for your business tools. From smart podcasting tools to strong SEO platforms and teamwork solutions, the 2023 offers bring great growth opportunities.

Whether you're a business owner, marketer, or tech fan, these deals do more than just save money; they help you work better, make things smoother, and learn new skills. Grab this chance to boost your business and step into a successful digital future. Enjoy your shopping