Podcasting is booming and spreads rapidly, involving all spheres and fields of our life. More and more individuals and businesses start their podcasts every day because it really works. There is high competition, and to surpass your competitors, you should produce a high-quality, unique, and exciting show. As starting a podcast takes time, effort, and proper knowledge, some businesses and individuals prefer to turn to a podcast production company, a professional team of experts who will make fast your way to success. A genuinely professional podcast production company should provide soup-to-nuts services, including entire creation, production, editing, and distribution. Of course, don't forget about SEO! Your podcast should be marketed from your website to get the receive maximum SEO value. That is creating transcribed episode pages with resource links and embedded audio published on an optimized page of your website. You will have all these services elaborated by appropriate experts by hiring a qualified podcast production agency. And so, Podcastle has shortlisted for you the best podcast production services, which will help you take your podcast and business to the next level.
1. Cue Podcasts
Cue Podcasts is an award winning, full-service production agency (based in the UK) that specialises in giving brands a voice - balancing creativity, collaboration, and technical excellence to reach desired target audiences. Having only established themselves in 2021, they've already produced a number of chart-topping shows for a range of ambitious brands - including Roc Nation, Samsung, SailGP, Dogs for Good, VICE, Halifax, and more (you can see their other work here). The team is made up of writers, creatives, and producers who have all mastered what it takes to create unbeatable audio. Their services include initial concepting, strategy development, world-class audio and video production, distribution, and promotion. So, if you're a forward-thinking brand with a story to share, get in touch with Cue.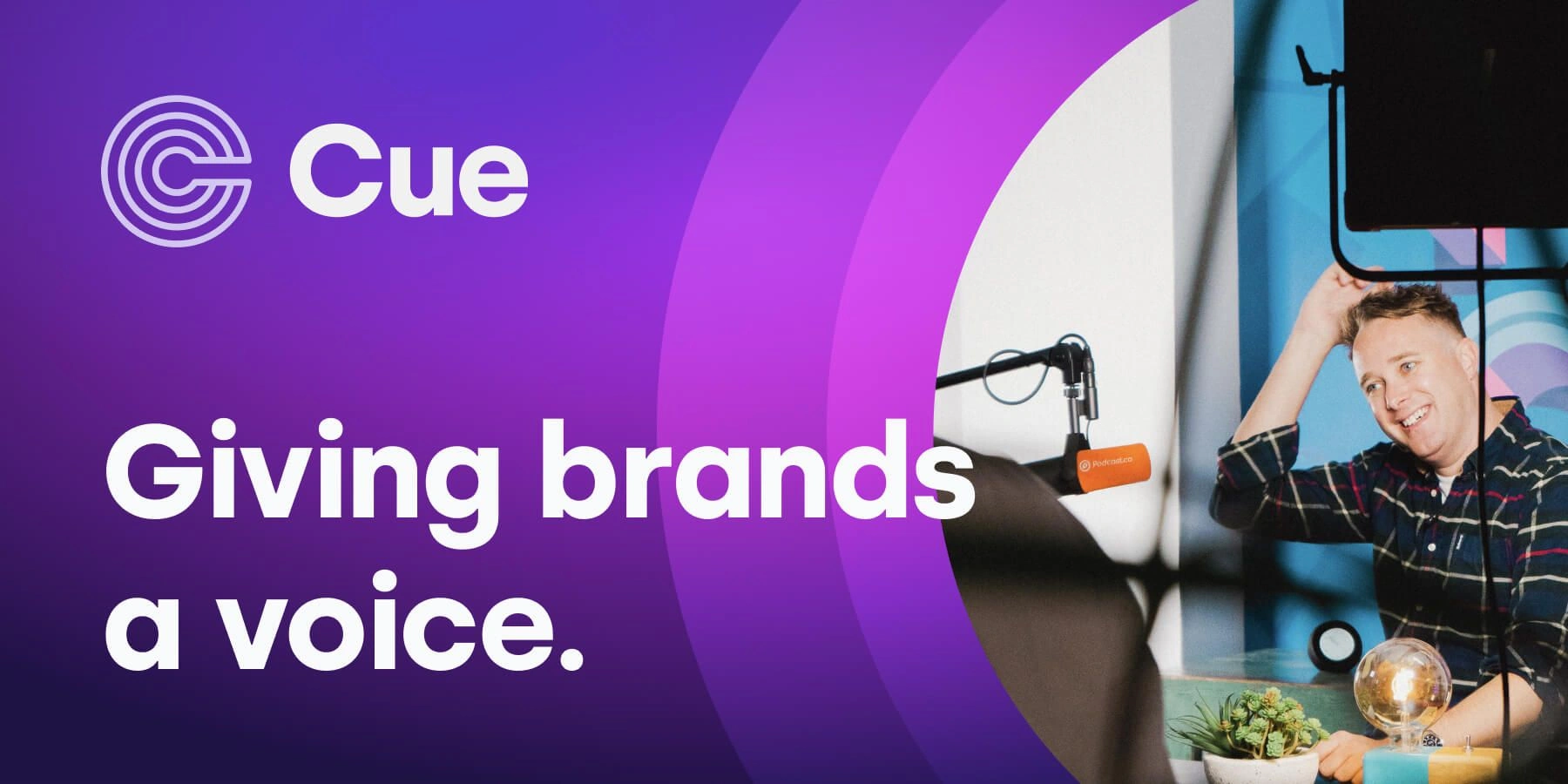 2. Fame
Fame is a global podcast production agency including a group of design, audio, and marketing geeks that love copywriting, sound quality, social engagement, and distribution. There is a unique formula to becoming famous. First, you create amazing content around a specific niche, and then, you are noticed by other prominent people in that niche. Fame works only with aspirational B2B businesses that are looking to become the #1 thought leaders in a specific niche. They have top podcasts in digital marketing, sales operations, technical writing, HR, entrepreneurship, healthcare, mobile marketing, etc.
3. Resonate Recording
Another excellent option for a podcast production company and services is Resonate Recording. They are a team of experienced writers, podcast launch experts, audio engineers, and software developers who will make podcasting easier for you. They are educated and trained to use innovative technology to represent your creative expressions to resonate with your audience. They also have experience in radio, music production, TV, films, and over 2500 podcasts. They have helped around 500 companies, hobbyists, entrepreneurs, and influencers to produce their successful podcasts.
4. Podfy
Podfly is an audio editing and podcast production agency founded in 2013. Podfly provides a full range of podcast production services, offering different helpful packages to choose from. The agency has long experience working with other brands across all fields, such as education, politics, and non-profit organizations. Podfly offers various types of podcasts recording and editing services. Depending on your podcast needs, you can have a single podcaster to a whole team of producers. Another benefit Podfly has in its portfolio is providing different types of special equipment needed for your podcast production. So, if you need these services provided by experienced professionals, check out Podfly.
5. Freedom Podcasting
To confront the vast competition in the podcasting market, you should produce a world-class show with excellent and consistent audio. This podcast production company will coach you to get great equipment and follow strict processes (noise reduction, equalization, file structure, leveling, etc.) to transform your recordings into excellent results for your listeners to cherish. When launching, it is essential to be consistent and share many episodes in a short period. This will ensure your podcast is one of the top podcasts in your category, and you have an opportunity to be featured in the iTunes store. Success is based on the reviews and downloads of your show on the iTunes platform. So, Freedom Podcasting will guide you will all the steps.
6. Cashflow Podcasting
Cashflow Podcasting is another excellent podcast production company and a premium podcast launch service founded by Ben Krueger. It helps leaders launch, plan, and grow a high-quality podcast with done-for-you podcasting services. The Cashflow has elaborated a proven system that will take care of the strategy, technical, and time-consuming stuff so that all you need to do is show up and hit your record. There are plenty of service options for you to choose from. Cashflow has already changed the lives of thousands of people, helping to start, manage and move their industry forward. You could be the next.
7. SweetFish Media
SweetFish Media is a significant player in the podcast production world that helps executives become influencers through industry-wide podcasts. Besides its core suite of services, Sweetfish offers audience growth, podcast coaching, and content marketing coaching. They are mainly focused on B2B Brands. So, if you don't have time to draw the right strategy, repurpose your content, edit the audio, find guests, and many other things, Sweetfish Media is a perfect solution.
Depending on your available resources and unique situation, you can choose a full-service agency or a low-cost solution to handle the basics. These podcast production agencies and companies will help you launch a commercial quality podcast.

But if you still want to start your podcast producing yourself without wasting your money and saving your time, here is a perfect solution.

Podcastle podcasting software will allow you to record and edit a high-quality podcast, and the only equipment you'll need for it will be your laptop.

The main features are available for absolutely free:

1) Recording a show from the very start and editing it quickly.
2) Recording remote interviews, no matter where your guests are.
3) Removing the background noises and making your voice smoother.
4) Adding intro and outro music to enhance your show and make it more effective.

Featured on Business Insider, Forbes, Digital Trends, and many more platforms, Podcastle is a perfect solution for creating and promoting your first podcast!
Good Luck!