Podcasts are nowadays considered one of the most popular mediums for information. They can be entertaining, educational, or life-changing. Podcasts offer an entertaining and sincere way to get to know someone. They provide a personal experience to share with other listeners while also helping them find their own purpose in life. Podcasting is an amazing way to give your voice power.
Nowadays, podcasts are in greater demand than ever before. According to statistics from 2019, there are more than 800,000 active podcasts, and that number will only grow over time.

The number of Americans listening to podcasts every month keeps growing. In 2018, advertisers spent almost half a million dollars on podcast advertising. It's reasonable to anticipate that number will continue to rise throughout the year. Additionally, podcasting is a powerful marketing tool that can not only increase your brand's audience but also its credibility.

The days when you needed expensive recording devices like microphones and editing software to release a podcast are gone. Thanks to technological advances, anyone with a decent laptop can now record and release their very own podcast. There are thousands of reasons to do it, and not a single one not to.

However, there is a notable difference between starting a podcast nobody listens to and launching a successful podcast that can help you market and brand your business and maybe even make a little extra money.
We've put together a few tips for you on how you can create your own podcast and become a successful podcaster!

1. Make sure your equipment is decent
Having highly sophisticated recording equipment or software isn't necessary, but you should at least have a decent microphone to begin with. If you have  poor audio quality, you're unlikely to gain much traction with your podcast. Podcasts are an entertainment medium. Nobody likes to strain to hear what you or your guests are saying.
Investing in a decent microphone, a headset, and some basic audio editing software can make a huge difference in the quality of your podcast audio. And being able to sound like a true professional is fundamental to your success as a podcaster. It's relatively easy to get started with limited initial investment, making it a no-brainer.
2. Pick the Right Topic
Choosing a topic for your podcast is crucial to its success. This doesn't mean you need to pick one you believe will appeal to a large audience.
You should pick a theme you can stick to for the long haul. If you are passionate about what you are presenting, it will resonate with others who have the same interests.
It's important to fully understand whatever topic you are discussing in order to keep your audience engaged.No one wants to listen to somebody ramble off amateurish nonsense about a subject they clearly have little interest in. In addition, there's a higher likelihood of them sharing your podcast with others who are interested in the same topics.
It is difficult to maintain your audience's interest by covering whatever topic is trending that week. Listeners will always recognize when you start covering topics you don't know and love. There's no need to hop on bandwagon topics every week. Instead, stick to something you know and love. People will always be able to discern the difference when you do.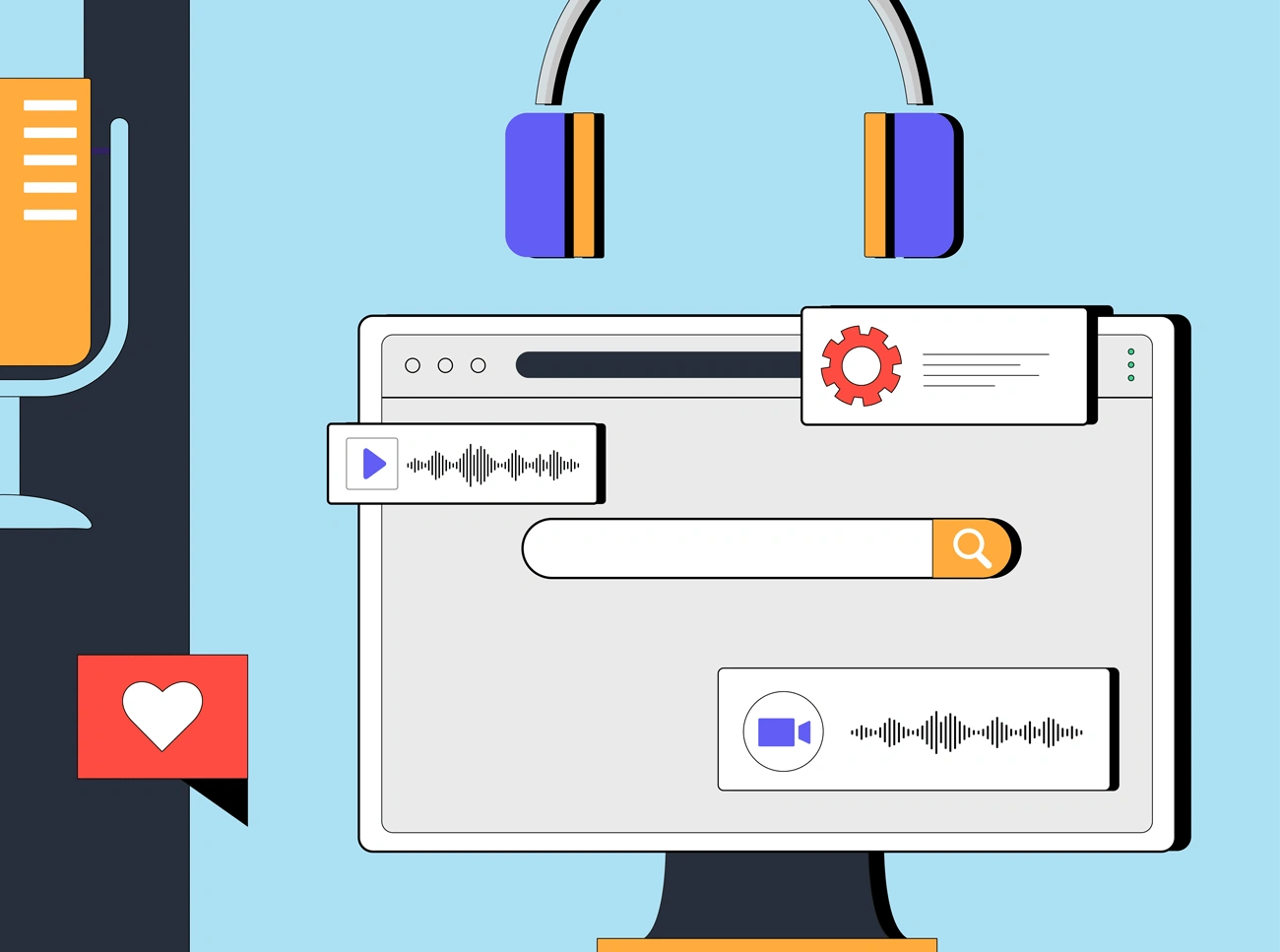 3. Launch a high-quality podcast
It's astonishing how many aspiring podcasters are so focused on the title, artwork, and launch of their podcasts that they overlook the most important aspect: the podcast itself. Unless you have years of broadcasting experience under your belt, your first few podcast episodes probably won't be very good. Like all things in life, podcasting takes practice to become good at.
What you're listening to today is the result of 10 years of experience, learning, and practice. In order to be successful with a podcast, you'll have to become a decent podcaster. In order to establish a successful podcast, you have to keep recording. If you're serious about becoming an owner of a successful podcast, you have to put in the work.
Unless you're already famous, chances are few people will hear those, anyway.
Keep learning and perfecting your craft, and keep innovating and producing good podcast content. At some point, people will enjoy listening to what you're producing.
4. Maintain a positive outlook
The best podcasts ignite real conversations rather than just go along with the flow - a podcast that serves to cater to your audience will always be more interesting than one that just goes along.
Over time, you will receive comments from your listeners. Some might want you to change the format, but others may have special guest requests. While it is good to hear what your listeners have to say, it is also important to maintain the podcast's identity.
Decide on which direction you want your podcast to go in and what you want it to be. Listeners won't tolerate pushovers on podcasts. It is important to have an opinion, and to build an identity among your audience that they can slowly get to know and enjoy. This isn't to say you should ignore what your listeners want, however.
Let your core audience assist you in defining your podcast identity once you've established who you are as a podcaster.

5. Ensure your podcast is SEO-friendly
Podcasting SEO is a topic covered in great depth elsewhere too, but it would be impossible to write an article about 'how to become a successful podcaster' without mentioning SEO.

Since iTunes and Google Podcasts are search engines, it only makes sense to sprinkle in a few keywords in your podcast's title and description for a little boost in the rankings. However, don't stuff your podcast with too many keywords. When you are using keywords be sure to keep your title natural so they won't look spammy. Including keywords in your podcast title, subtitle, and description will help you become more visible and rank higher.
There is no doubt that podcasting will be here to stay. Podcasts are easily accessible, smooth to listen to, and not too hard for the listener to follow. They are an extremely effective way to market a company and build brand recognition. For anybody looking to become a successful podcaster, it would be a perfect idea to keep the tips above in mind!